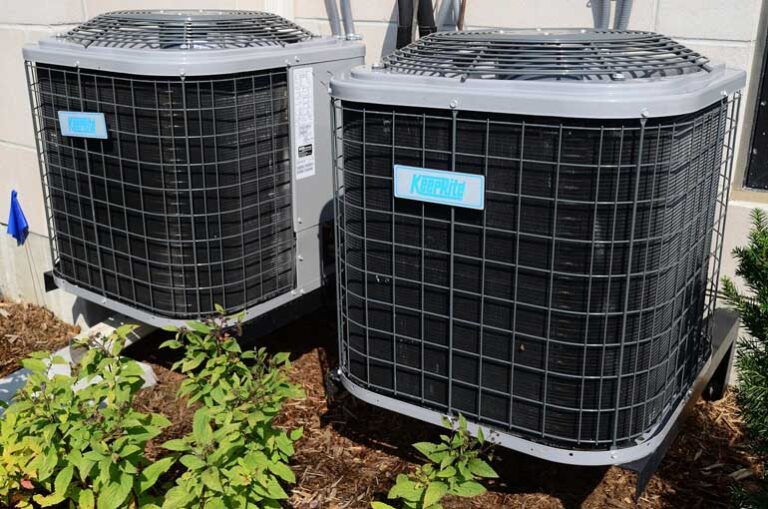 Global air conditioner stock in 2018 has risen to twice the amount sold in 2005. Let's face it, summer heat is a lot more bearable when you can cool off inside after an afternoon in the sun. That being said, installing central air is the easiest and most effective way to keep the interior of your home at a comfortable temperature.
Not only can a whole house system cool every room in minutes, it also improves air quality by cleaning the air inside your home. Window units are only able to cool one room, but central air conditioning sends cool air throughout your home through the use of ducts. Vents in each room release the air and cool the space almost instantaneously. Ducts have another purpose too. Air is pulled from each room through return ducts and then passes through air filters which eliminate dust, lint, pet dander, pollen, and other common allergens, before releasing air back into your home.
Clean air is probably the biggest benefit of hiring a central air conditioning installation service, but there are other good reasons to install an upgraded AC system in your home too. For example:
1. Aesthetics – Because your unit is located outside, it won't block the view from your window or detract from the décor of the room. You'll be able to see through the whole window, not just the portion above the air conditioning unit, and the exterior of your home will look more modern and inviting.
2. Sound Control – Window units are noisy. You often have to adjust the volume of music or TV to be heard above the roar of the AC. Central AC systems however are much quieter. The main unit is actually located outside your home, so most of the noise will go unnoticed by you and your guests.
3. More Temperature Options – Many central air conditioning systems have the ability to heat your home as well. Having central air and heat makes maintaining a comfortable temperature for your home more convenient.
4. Easy Controls – There are two options for controlling your central air conditioning. First, you can use one operating unit to control every room simultaneously. You can turn the air off and on, change the temperature, and program it to run at certain times and temperatures. The other control option is to have individual controls in each room. While this option may be more inconvenient due to having to adjust each room separately, it can also save you money because you won't have cool unused rooms, reducing your electric bill.
The only real downside of installing central air conditioning is the initial price, but while setup can be costly, the benefits more than make up for it. Plus, having central heat and air can save you money in other areas. The better air quality lowers medical bills by keeping your family healthier, and central air is more cost-effective for your utility bill.
If you're ready to hire an air conditioning installation service, give JefCo a call. We can give you an estimate and help you set your home up for savings!
JefCo: 850-654-4822 – https://jefcoac.com/
Source: Tri-City Heating & Air Conditioning – 4 Reasons Why Installing Central Air Conditioning Is a Great Idea