Installation
Service & Repairs
Maintenance Plans
Installation
Installation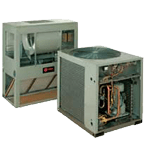 When the weather turns colder, it's important to ensure that your home or business's heating system is working properly. Adequate heat means comfort, and at JefCo Air Conditioning & Refrigeration, your comfort is our top priority. We've been providing reliable heating services in Santa Rosa Beach and the nearby areas, offering everything from heat pump repair to furnace maintenance to heater replacement for over 25 years. We understand that staying warm in the winter is crucial to your comfort, which is why we offer quick, quality heater installation in Santa Rosa Beach & surrounding areas. Our installation technicians have years of experience and can quickly and accurately diagnose an issue and then get to work resolving the problem. We offer honest, upfront pricing and free estimates on new and replacement equipment installation.
Need heater installation? Call us at (850) 654-4822 to find out how we can help!
4 Signs You Need Heater Repair
1. Your heater is making too much noise – Depending on your unit, a little bit of noise is completely natural. But if you can hear the noises from your heater from the next room, you should get it checked out by our heater repair specialists.
2. Utility bills that are higher than normal – If you're experiencing heat loss, then your heater is going to be working double-time to get your environment to the desired temperature. While you might feel comfortable with the heat provided, your wallet will suffer.
3. Inconsistent heat or cold spots – This could be because of your heater or your ductwork. Because of how many potential causes for this, it's best to have your heater repair experts in to correctly diagnose your problem and solve it to get you and your family back to feeling warm again.
4. Bad smells – If you smell rotten eggs, you likely have a gas leak and should get you and your loved ones off of the premises. Natural gas itself is odorless, but this smell is designed so that we can sense when there's a gas leak and act accordingly.
Furnace Vs. Heat Pump. Which Heater Installation?
Our heater installation experts specialize in installing furnaces and heat pumps. Which heater you should install is entirely up to you, but heat pumps and furnaces have advantages and disadvantages you should consider.
Advantages of Heat Pumps
• Cost of installation – Heat pumps don't require the same extensive ventilation systems that furnaces do. So if you don't already have the ventilation network, then a heat pump will be significantly cheaper.
• More energy efficient – Heat pumps don't generate heat in the same way that furnaces do, they transfer heat which requires less energy. Since heat pumps run on electricity, you'll save a hefty amount by not using oil or gas.
• Better air quality – Heat pumps don't pump out the same dry heat that furnaces are known for. They bring air from the outside so the humidity will be like the air you're used to getting when out and about. Heat pumps also don't require combustion so there's no threat of carbon monoxide.
Disadvantages of Heat Pumps
• Not as hot as furnaces – If you live in a location with freezing temperatures, a heat pump won't give you all the heat you need. But in a coastal area, this isn't much of a problem. Have our heater installation experts install a heat pump today!
• Advantages of Traditional Furnaces
• Provide more heat – If you want to be hot and toasty throughout the night, a traditional furnace is your best bet
• Less maintenance – Since you'll only use your furnace a few months a year, it will break down less. Also, furnaces aren't as complex as heat pumps so there are fewer things that can break.
• Lifespan – Furnaces last longer because they are less complicated.
Disadvantages of Traditional Furnaces
• Energy cost – Since furnaces generate heat, they use substantially more energy than heat pumps do. This monthly recurring cost adds up over time.
• Dry heat – Furnaces are known for pumping out extra dry heat which can be bad for your skin and your home. We've got you covered, our humidifiers can rectify this.
Some of the heating services we offer include:
• Parts and equipment repairs
• Troubleshooting/diagnosis
• Product replacement
• Ongoing maintenance plans
• New product installation
• General heating service
Why Choose JefCo Air Conditioning & Refrigeration?
JefCo AC is built on promises made and promises kept to each and every customer. Our customer satisfaction ratings are high across all rating platforms. We are proud to be a a Trane Comfort Specialist™ Dealer, meaning we maintain a 98% or higher customer satisfaction rating and demonstrate a commitment to ongoing education and quality. We strive to make every customer feel like a member of our extended family, answering your questions, addressing your concerns, and providing expert advice, check our testimonials and see for yourself. When you need commercial heating services in Southern Walton County and Southern Okaloosa County you can count on JefCo Air Conditioning & Refrigeration.
Call today at (850) 654-4822 or use our online form to contact us and schedule AC service, repair or installation in Southern Walton County, Southern Okaloosa County and  surrounding areas.
Santa Rosa Beach, FL
Destin, FL
Miramar Beach, FL
Niceville, FL
Fort Walton Beach, FL
Freeport, FL
Inlet Beach, FL
Service & Repairs
Maintenance Plans