I've never given a written recommendation until now. I'm recommending JefCo and here's why. We constantly had issues with our new home's heat/air system. That first year we used (countless times) the original installers who never were able to get it working properly. We just lived with the issues. Now 5 yrs later we began having more problems including not working at all. Our contractor is now using another A/C company, so I got them to come out. The "fixes" lasted a few weeks. They came out again, got it running but we're not able to get all issues resolved. Then system goes "haywire" (heat coming out when cool is on etc.) A friend suggested JefCo. My call was answered promptly. Workers came out next day. It took them several hours but they identified all the problems and why each was happening (including the original improper programming of the thermostat!!). JefCo's technician and Jeff himself fully explained each problem and solution. They even SHOWED me a damper that was the wrong size for the duct work. I could go on, but bottom line…..We had lots of problems that others with multiple opportunities could not/did not fix. Now for the first time since our home was built, we have a multi zoned H/A system that is working like it should. If we ever build again or need a new system I am using JefCo. I will recommend him to friends (and our contractor).

Pam/ Miramar Beach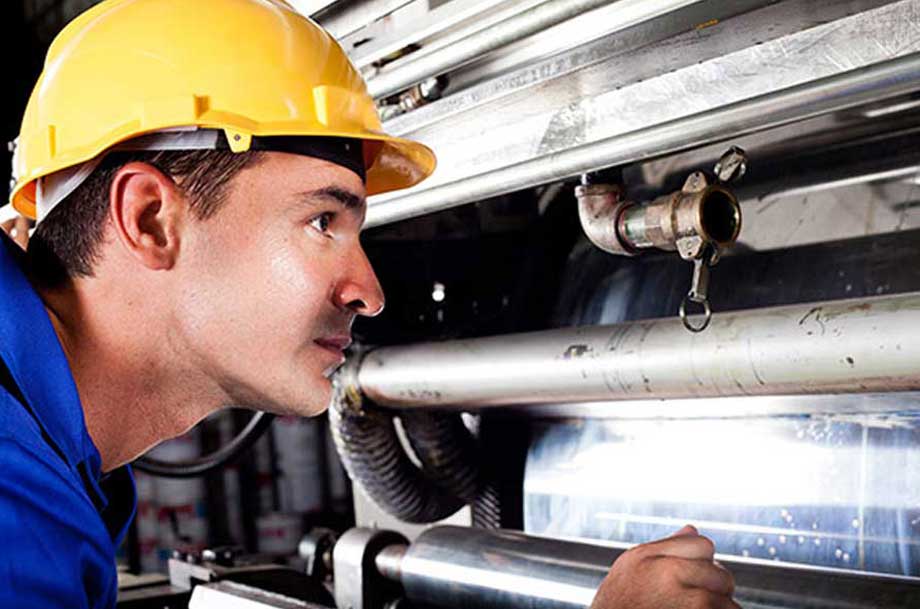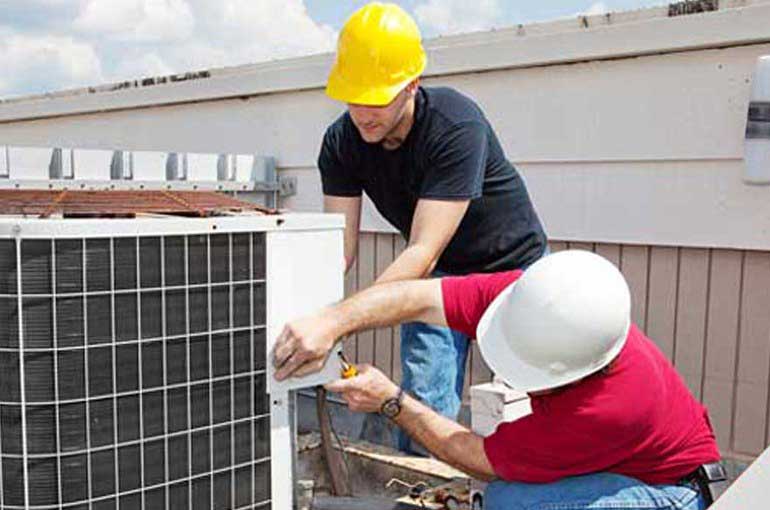 I want to take this time to thank you and all of your staff at JefCo for your quick response during my emergency air conditioning breakdown out at Sandestin.  When one has renters and it is hot, it becomes an emergency when the air goes out.  No one likes to hear that they have to buy a new unit, but, once again, you have made it less painful.

I remembered the call I got 14 years ago from my renters, during the blazing heat of July, and it was a Sunday telling me the air was out.  You went out there for me and assessed the situation and had a whole new system in there on Monday.  I only had to pay for my guests for one night to stay at the Hilton.  This kind of thing never happens at a convenient time.

After several opinions last week, I decided to stick with a winner and called JefCo.  Once again you headed out there as quickly as possible and confirmed what I had been told.  After talking with two other companies, I feel confident that you gave me the best equipment for the money that I could get in the area. My renters, once again, are cool as a cucumber.

Marlene Haffner, Atlanta, Georgia


We would like to sincerely thank you and your staff for the great service. Both Sheila & I have a service business ourselves and know that real service can only be measured when there is a problem after the sale. We purchased a new system from your company in 2009 at our vacation home in Sandestin. Just recently, we were down in our vacation home and the air conditioner quit working. Your company responded quickly and professionally and just plain took good care of us (saved our vacation too). Your company comes highly recommended by us and we've already passed your name onto another friend of ours that was experiencing problems while we were down there.
Mark & Sheila, Sandestin, Florida (by way of Kansas)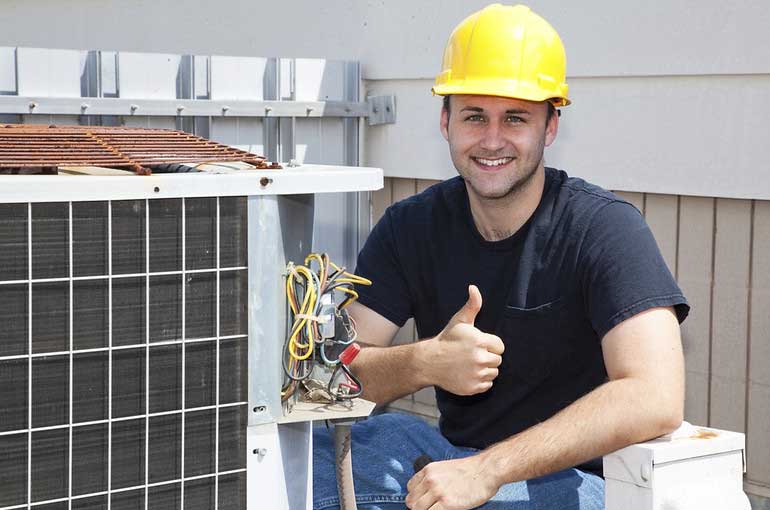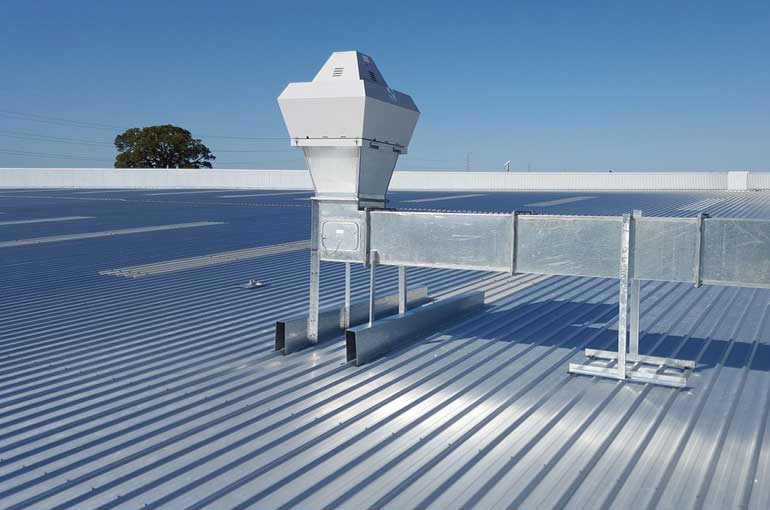 I am very pleased with my new heat pumps. This is my third home with heat pumps and I can truly say that this is the first winter that I have been warm! I have had high end units from competitors "T" and "C" in the past and believe the new Broans' that you installed are superior. I am pleased with the installation. I think Adrian and Jonathon did a great job. I have to admit that I was impressed that they installed both units in one day and at the end of the day they were working perfectly. I believe that the Broan units are better looking than any of the other brands. The quality and workmanship of the units are superior to the competition and I believe as you do that they will hold up better in our coastal environment than the other brands. Thanks again for your service.
Guy Tadlock, Destin, FL
I want to pass along my thanks for the excellent service provided to us during our recent visit to Destin. On the last day of our long-weekend vacation, hosting two other couples at our home, our air conditioning unit stopped working and what had been a fun-filled weekend became a very hot experience. We were fortunate enough to get in touch with JefCo and within a short time your technician was at our house diagnosing the situation and providing a short-term fix that allowed us to be comfortable throughout the rest of our stay. We had known for some time that replacing the unit was imminent and the technician was fantastic to work with over the phone as we researched different options and costs. When I returned to Destin two weeks later, your team was at our house as scheduled to install the new unit. This process was incredibly smooth and we have enjoyed a cool, comfortable home every since.
As a person who is in customer service for a living, I am always very attuned to the quality of the service that I receive. I can honestly say that the level of service that you provided us from our initial contact, through all the long-distance phone calls and until the installation was complete was as good as any service that I have ever experienced.. Your friendly, caring demeanor made us feel at ease throughout the process and he consistently followed through on every promise and met every deadline. He called to check on the house the day after the installation to make certain that the unit was performing as expected and went beyond our expectations in every way. This guy has the people business down to a science. Thanks again, we cannot wait to eat breakfast at the restaurant on our next visit!
Finally, we did quite a bit of research before deciding on a company from which to purchase our new unit. We had a trusted friend in our hometown who installs and services units review several proposals and spent a great deal of time doing internet research. We are confident that the price that JefCo charged us was more than fair and that we got wonderful value to go with the excellent service. We look forward to continuing to work with JefCo in the future and will recommend this company to anyone we know who is in the market for AC services of any kind.
Jo and Chris Mattingly, Louisville, Kentucky, 402912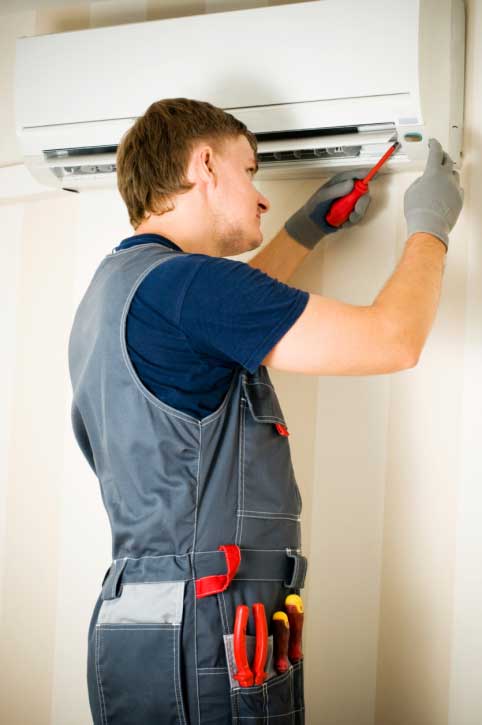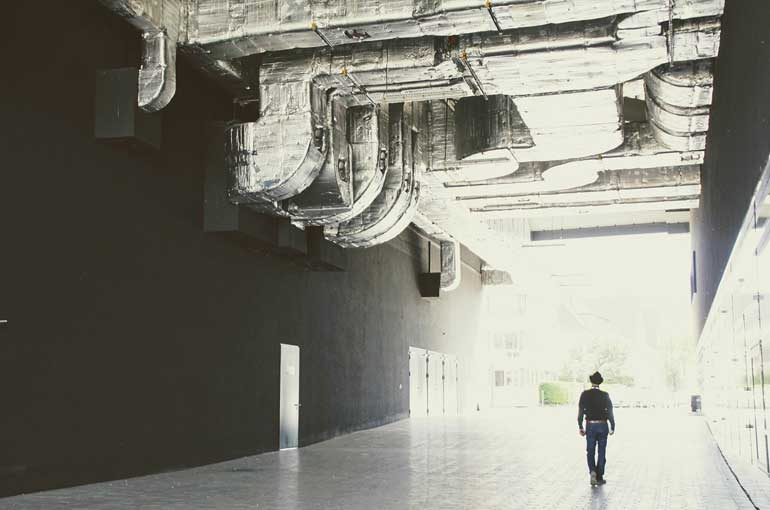 I would equate buying a new air conditioning system to buying a new car. There are so many options and prices and it can be very confusing. Fortunately for me, I happened to call JefCo to get a quote on a new system. You were very accommodating in answering the plethora of questions I asked and I assure you I was inquisitive! You explained the good, bad and ugly of the many options and was a pleasure to work with. The system was installed quickly and you spent extra time fine tuning the unit so it ran most efficiently. What I first dreaded as a miserable experience turned out to be easy and pleasant thanks to you and your crew at JefCo!
Sheryl Murphy, Destin
This is just a letter of appreciation for the great job JefCo performed in installing a new HVAC system in my home. The new system works great and is keeping my home cooler at about half the price of my older system. Your team replaced the main unit in a day and had us cooling that afternoon – and this occurred during the hottest week of the summer. The team took their time to perform a quality installation, which is the key to having an HVAC system that will operate trouble-free for many years.
I had several contractors come in for quotes when my 15 year-old system began failing. I had them look at a large game room in the back of my home, because I've had trouble keeping it cool. JefCo was the only contractor to offer a solution by installing a return air vent for the room. The game room now stays at the same temperature as the rest of the house! Your team also went in the attic and discovered several duct leaks that needed repair and had the installation team fix the leaks. Only one other contractor even asked to look in the attic! While many of the other contractors appeared to just be salesmen, Your guys took the time to analyze and explain the best solution for our home.
Most of the contractors offered HVAC systems that were comparably-priced. I chose JefCo based on their experience in the business and their attention to customer care. I know they will back their work and do whatever it takes to make the customer satisfied. They performed the work quickly, but did not rush just to finish the job – they spent several hours tuning and monitoring the system during installation to ensure optimal performance. I highly recommend JefCo for any heating/cooling need.
Ken Ponder, Fort Walton Beach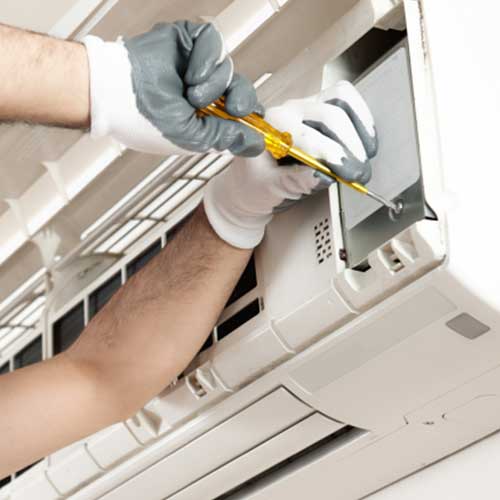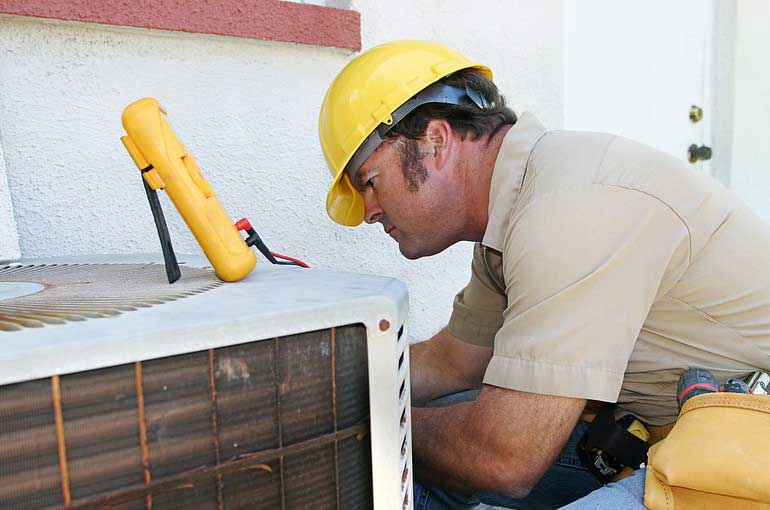 Thanks for the mechanical proposal for my home at 395 Calle Escada, SRB. I'm leaning toward doing nothing at the moment since I just put $300+ into the heat pump and it's still working. A positive sign for now.
Meanwhile, I'll do my mandatory research and get a couple more estimates and get back with you if I decide to replace my system.
I would like to say I was very impressed with your company's fast response to my heat pump problems over the weekend. Zach, Josh, and the rest of the team were all polite, answered all my questions and addressed all my concerns. Their knowledge, professionalism, and dress were outstanding. Very good representatives for your company.  If I have any more problems, I'll call JEFCO first.
Craig Hoffman 507 ACSS/GFLD Program Analyst to AFSOC/A5RT william.hoffman.ctr@hurlburt.af.mil
We chose JefCo after getting 4 estimates. JefCo was not the cheapest of all, but certainly seemed to know more than the rest. We liked the Amana product with the 10 year warranty on parts and labor. They were the only ones to offer a warranty of that length. Everyone was polite, punctual, and efficient. We also liked to use someone local that had been in the business for a long time. We are very pleased with the service and the product.
Karl and Gloria Meade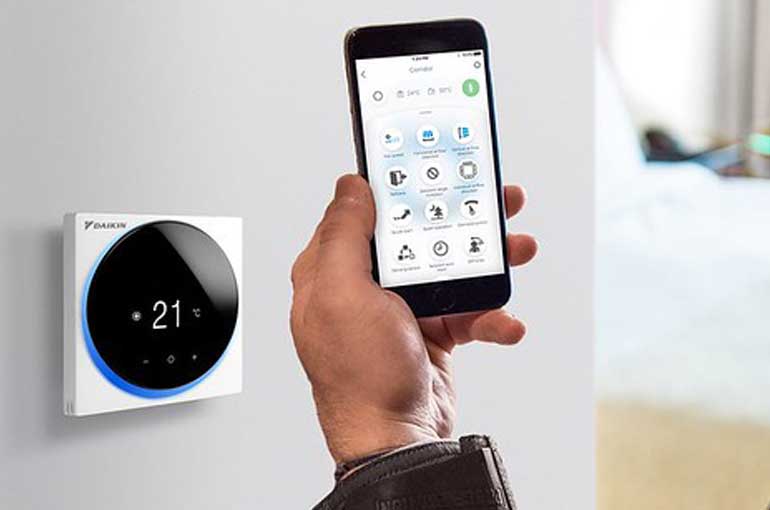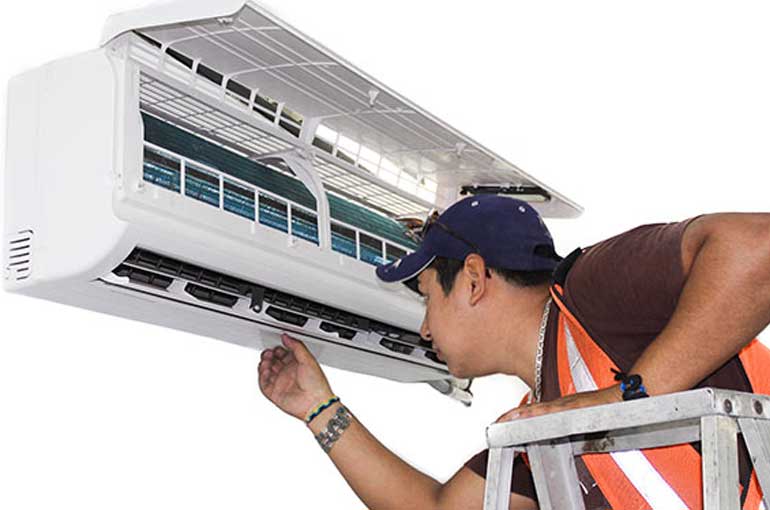 I just wanted to take a few minutes to thank the team at JefCo. Our AC unit was on its last "legs" and you all came by to help. You assisted in keeping the old unit running for a couple of more days so we would not go without heat and gave us some options for a replacement unit. We decided on a energy saving unit which was all installed in one day. They had to add additional duct work, another air flow vent and did an amazing job. My husband, a state trooper was out of town while all of this was happening and I felt safe with your team to keep myself and son heated throughout the night. They did not leave until the entire unit was complete and running. They did an amazing job and appreciated their patience with working so late to get it all done. You all even came by the next day to make sure the new system was working great and to make sure I didn't have any questions regarding the new control panel. He followed up again a few days later with my husband to make sure everything was to our families needs. I appreciate all of their efforts and would recommend JefCo and the team to anyone who might need any AC related. Thanks for all you did!
Anne Marie, Eric and Austin Diaz, Niceville, FL
Jeff, like I told you, I've been in both residential and commercial construction for more than 15 years and I have worked with and known many contractors. To be honest, there are a sadly low number about whose professionalism or end results I would take time to crow. I can honestly say that this is not the case with JefCo Air Conditioning and Heating, Inc,; as a company, or you as an individual. You folks are an exceptional bunch.
From my very first phone call to you, seeking upgrade of my old and inefficient heat pump system. I knew that I was dealing with a highly knowledgeable, straight-forward, and professional individual. After I outlined my needs to you, I was impressed that you willingly explained the replacement options available to me in great detail, doing all you could to make my decision-making easier. I never felt like I was being "sold" anything but did feel that you were sincerely trying to help me make the best decision possible. I appreciated that you quickly gave me a cost of replacement for the system…one which I was surprised to find significantly lower than the other two competitor bids I received, even though it was for comparable equipment. It was great that you were able to schedule the work quickly and around my schedule. Even though the anticipated day was rained out, that you and your installers all showed up the next day (Saturday) and worked all day in the wet and cold to ensure that the new system was up and running spoke volumes for your company. So did the fact that you kept me informed of your progress throughout the process. The professionalism of your installers shined through in the detail and quality of their work. I was given a great deal of comfort when, once the equipment was installed, they walked through the important details of operation, ongoing maintenance, service and warranty. I was impressed that, when your guys left, they left my home so clean you would have never known they had been there.
The end cost was exactly what was agreed to, but the service was far and above that which I expected. Guess that sometimes you get more than you pay for! Thanks, again, for your hard work. My sincerest appreciation goes to you and your guys….any time you need a recommendation, make sure that you call on me.
Tom Betts | Development Manager | Howard Group e-mail: tom@howardgrp.com Tel: 850 974-5390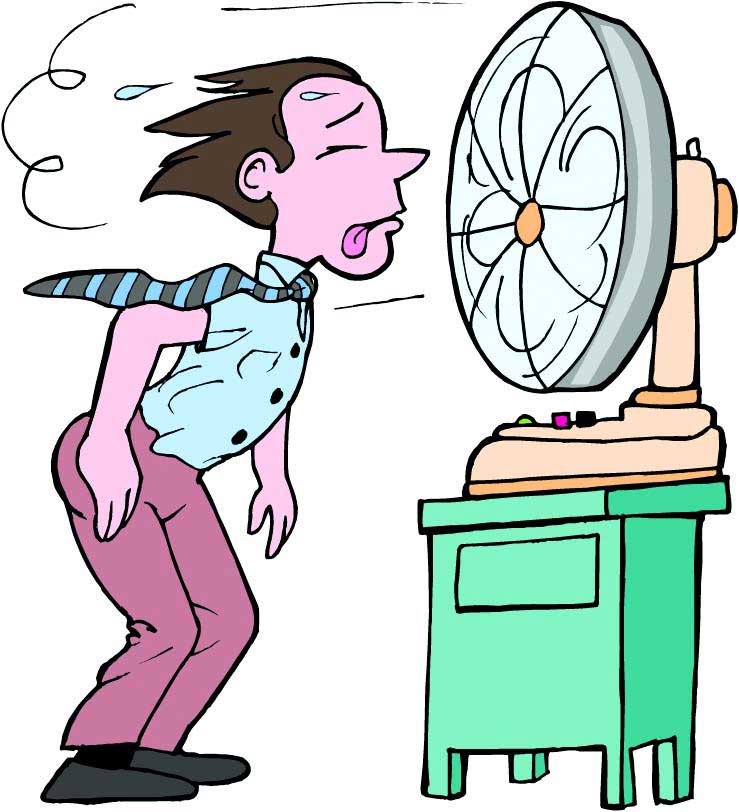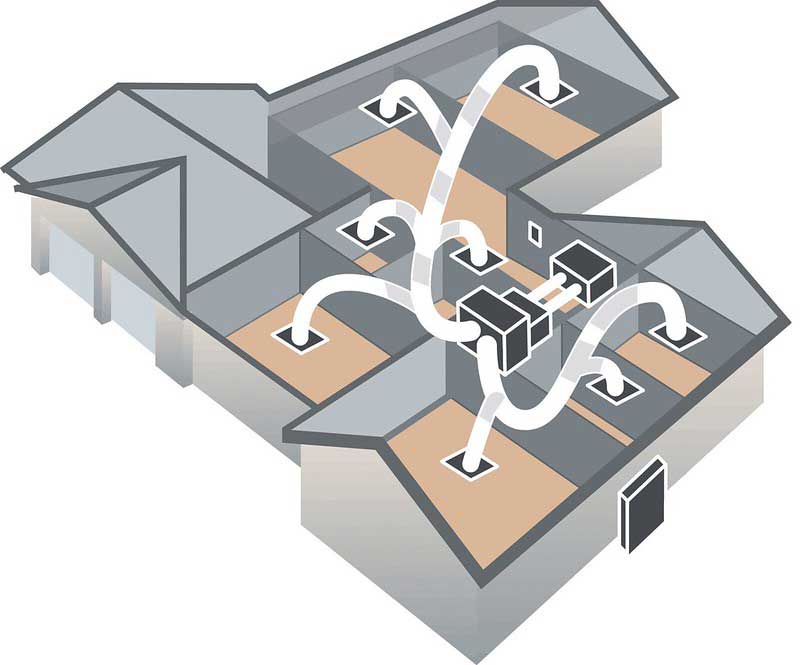 You get what you pay for. Sometimes you get more. I just did.
I chose JefCo for several reasons. When you set up site visits with a handful of competing companies to help you through the decision process you learn a little about your old system and the new one or ones that could replace it. You also have the opportunity stand face to face with the person responsible for the upcoming project.
In a nut shell, the total time I spent with 4 other companies preparing quotes still didn't equal the time I spent with you all. I hadn't planned on it, but I'm glad it worked out that way. I really learned what the job was going to in tale. I really learned what options I had and the benefits of each one. I actually had a great fundamental understanding of what was about to occur. Your team thoroughly went through the entire system inside and outside the house. This included crawling under my house. Now I was in a position to make an educated choice about a system that I will spend years with. This happened before I spent a penny.
Once I made the commitment to JefCo the process started immediately. I was kept up to date with the order and installation schedule. EVERYONE was on time and completely professional (Brandon, Adrian and Jeff). There were some unexpected changes in the task that were handled promptly and efficiently. Each member was committed to making sure I was going to be satisfied with the end product.
JefCo did what they promised and more. I spent good money on a excellent product, installed and maintained by a great group of people.
Gary Magee, Destin, Fl
"JefCo Air Conditioning" replaced my old and defective heat pump System.
My initial contact was with the service manager on Oct. 14, 2009. He was very friendly, knowledgeable and eager to come out and help with my problem.
The maintenance team arrived the next morning and replaced my entire system in one day. While not being an expert in the air conditioning field myself, I have worked for many years in maintenance, and can say your technicians are methodical and take pride in their work and strive for perfection.
I would highly recommend JefCo and their maintenance staff to anyone in need of air conditioning services and believe the JefCo product, staff and warranty are unbeatable.
Chuck Grimes, DeFuniak Springs, Fl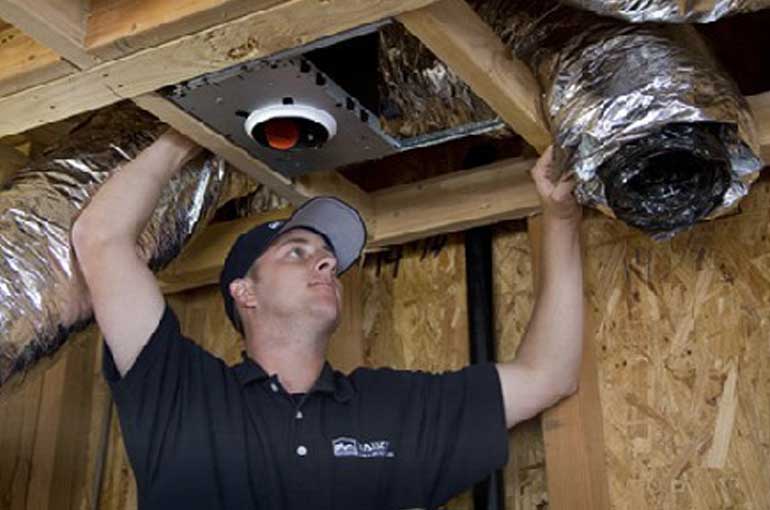 Laurie and I want to Thank You for the prompt and excellent service on our home a/c unit. It will be a pleasure to refer your company to all our clients.
Richard and Laurie, Santa Rosa Beach
Just a short note to say thank you for again providing such outstanding service. One thing anyone who uses your company can be assured, great products and wonderful service to back them up. Thank You again Jeff, you and your company are truly " One in a million."
Bob, Santa Rosa Beach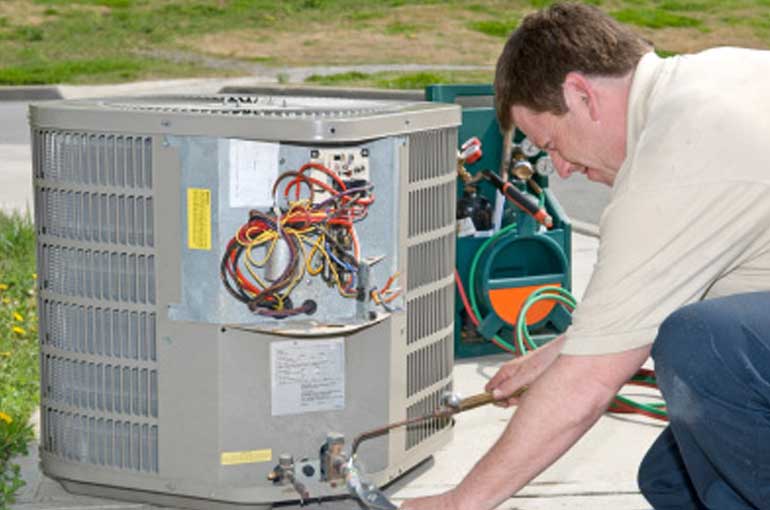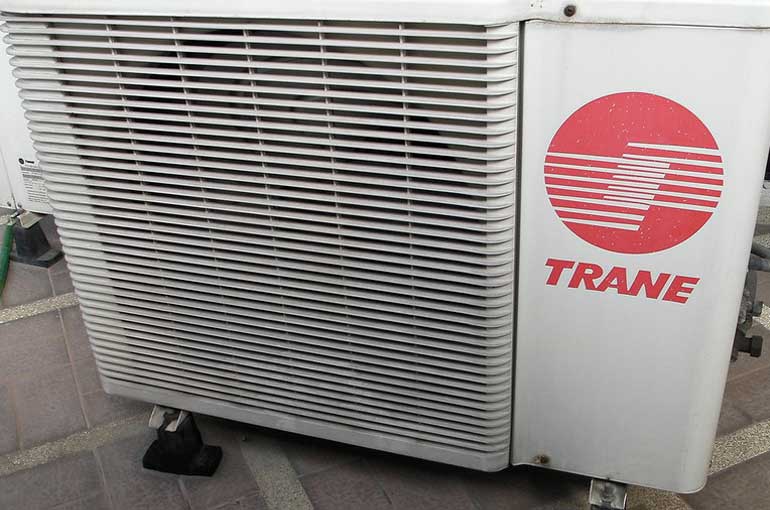 As Vice President of Construction Operations for C&R Mechanical (a commercial/industrial mechanical contractor in St. Louis, MO) and being a professional engineer, I am very familiar with the HVAC business, having been at it for almost 30 years. So when it became necessary for me to replace the HVAC equipment at my second home in Destin, Fl., I searched for a local contractor that I could trust, and I found JefCo. To that end, I was impressed with the professionalism, knowledge of current equipment on the market, and level of competency associated with the work performed in the replacement of my heat pumps and fan coils. JefCo's commitment to ensuring quality craftsmanship and properly functioning systems was excellent.
Thomas G. B, PE Construction Operations C&R Mechanical
Once again you have come to my rescue. I am referring to the recent repair work that you have conducted on my refrigerator aboard Sandpiper III. I cannot tell you just how pleased I am with your service and outstanding performance to date. I would highly recommend you to anyone.
Ron G., Destin, Fl.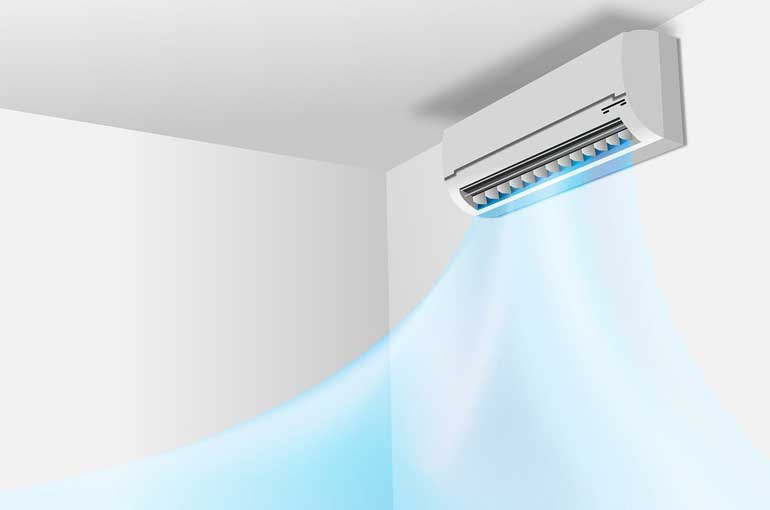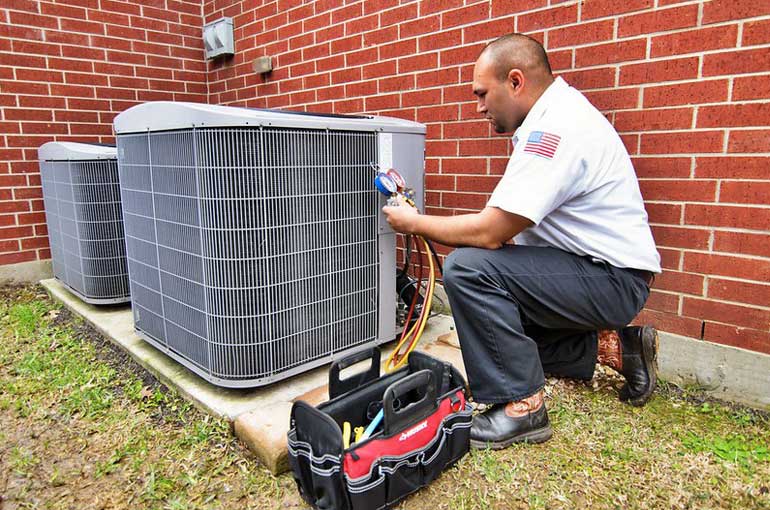 On time, Very helpful, great service. I really appreciate how I was treated. Thank You.
Kimberly C., Destin, FL.
Thank you for sending Ed to replace a part and work on my air conditioner. He worked a long time and was very professional. I felt real bad that I didn't pay labor charges, but really appreciate your waving that for me. God Bless you.
Donna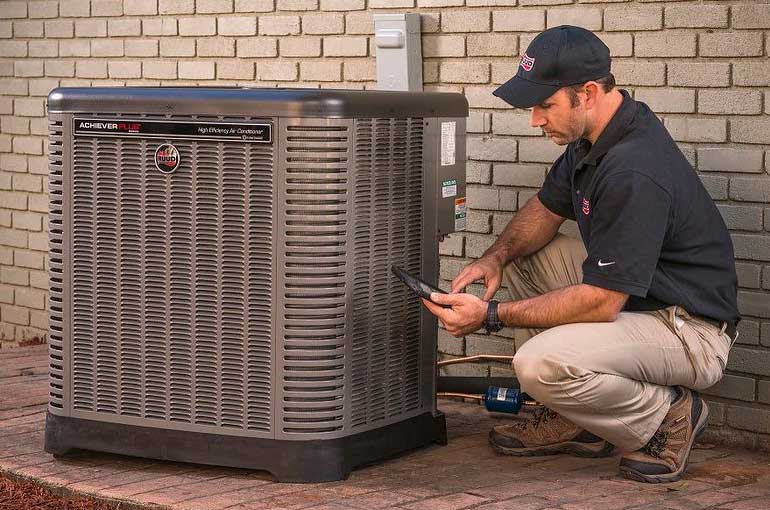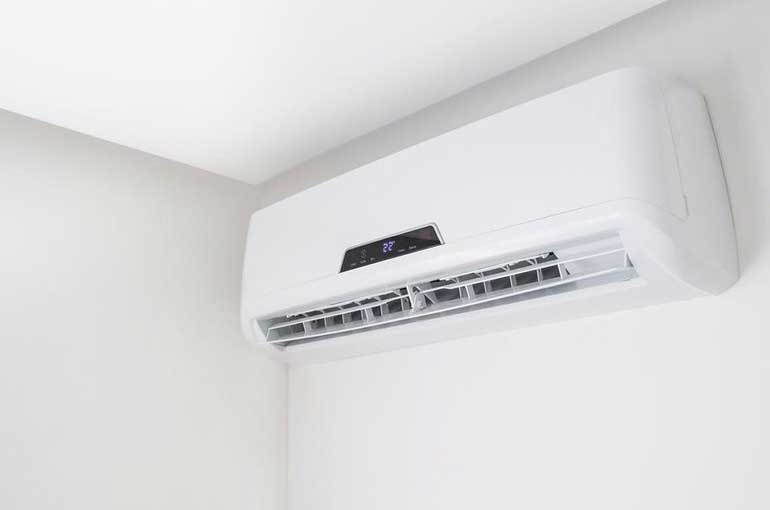 Laurie and I want to Thank You for the prompt and excellent service on our home a/c unit. It will be a pleasure to refer your company to all our clients.
Richard and Laurie
I would like to say I was very impressed with your company's fast response to my heat pump problems over the weekend. Zach, Josh, and Frank were all polite, answered all my questions and addressed all my concerns. Their knowledge, professionalism, and dress were outstanding. Very good representatives for your company. If I have any more problems, I'll call JefCo first.
Craig Hoffman